Maximizing Efficiency with Keap: Unlocking the Power of Private Practice Automation
Running a private practice is more than clinical skill and hard work. Working smart is even more important than the hours you put in. Anytime I can find a method of streamlining my efforts and making my business more efficient, I'm thrilled to incorporate it into my practice.
I have found one such method through Keap automation. It has made such a difference in my business. Now, I'm sharing it with you so you can experience the same level of business process automation (BPA) that I enjoy.
To gather all the information I want to share about Keap, I went to the self-proclaimed Keap "evangelist," ten-year employee Darin Adams. We sat down to discuss all Keap has to offer. We discussed what Keap is, how it can provide workflow automation, the problems it can solve, and how to get any information you need to investigate Keap for your business.
Darin, let's begin with a little about you. What is your role at Keap?
I've spent a decade with Keap, and it's been a transformative journey. I'm not just an employee; I'm an evangelist and teacher, and I get to work with some incredible people.
Keap has a network of influencers, advisors, and all sorts of people who help promote our BPM system, which is business process management. It's incredible to see all the ways they integrate Keap into the workflow. My job is to teach these folks how to maximize their success with Keap, and in doing so, I've witnessed how it can change their lives and businesses in profound ways.
One of the most exciting aspects of my work is the variety it offers. I engage with people in different settings, from virtual events to in-person interactions. Over the years, I've met countless individuals who are passionate about what they do, and it's gratifying to help them realize their full potential with Keap. I've had the privilege of being part of this inspiring journey, and I can't wait to see what the future holds for Keap and the incredible people I get to work with.
I assume the main question you get is: What is Keap?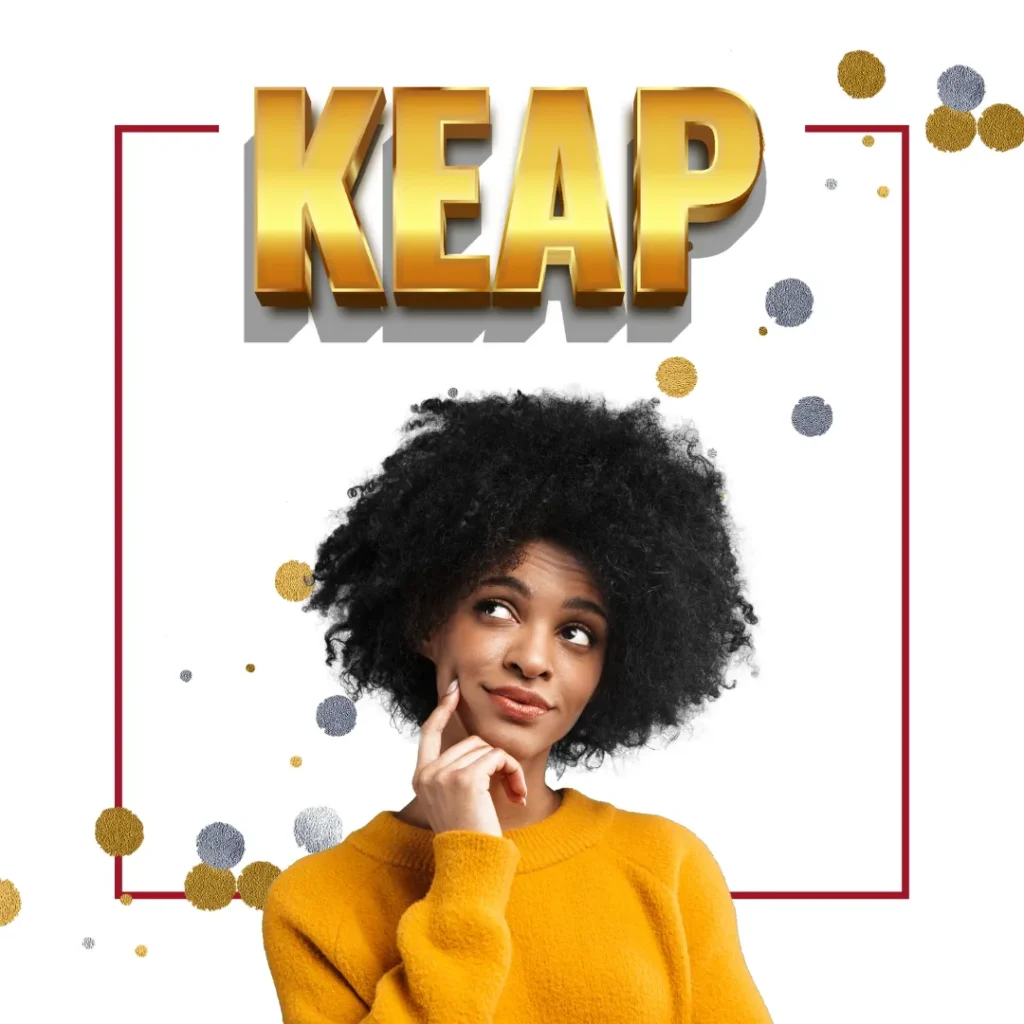 Sure, and that's the question I love to answer.
No one starts a business because they want to bring chaos into their lives. You started a business because you want to do great work in your area of expertise—Keap gives you the automation tool to do that.
Keap is an all-in-one business automation tool. That might sound ambiguous, but it's only because Keap can do so much. Originally, Keap started as a sales and marketing automation platform, but it has since grown into a much broader range of functions.
A few years ago, this kind of tool didn't even exist, and it has emerged to address the common challenges faced by businesses today. Many businesses often find themselves struggling to manage their operations effectively. They have too much on their plates, too many tasks to juggle, and too many things falling through the cracks.
Sales and marketing automation are essential, but those alone are no longer enough. Keap recognizes that businesses not only need more clients; they need systems that can help set down the numerous balls they've been juggling and cast a wider net to ensure that essential tasks and opportunities are covered seamlessly.
Keap allows you to develop a process to map out your initiatives and then install digital process automation to make it happen. It integrates marketing automation with other vital aspects of your operations, effectively tying everything together into a cohesive system and an end-to-end process.
The result is that you can enjoy a level of control and optimization that enables you to work at your best and even go on vacation without worrying about your business falling apart.
Keap is designed to empower business owners by giving them the process automation tools they need to eliminate lists of manual processes and regain control over their lives. It provides a way to systematize and automate essential processes, allowing business owners to concentrate on what they do best and regain the work-life balance they deserve.
What are the benefits of automation technologies and automation software in private practice?
The benefits of business process automation (BPA) are tremendous and can significantly improve efficiency, consistency, and profitability.
Picture your best employee who excels at their tasks 95% of the time, but there's always that 5% chance of human error. No matter how intelligent, diligent, and hardworking a person is, no employee is perfect every time when manual tasks are required. That means even with the best employees, there is the risk of lost clients, lost revenue, and mistakes affecting the reputation of your business.
That's where automation comes in. When you automate business processes, tasks are performed with 100% accuracy, eliminating that margin of potential error, keeping clients, revenue, and that stellar reputation.
What are some ways Keap helps business owners in their automation efforts?
One example is a business owner who takes out a Facebook ad. A free resource is offered in exchange for an email address. With automation solutions, that resource is emailed every time with a thought.
That's just one example of business process automation. It's how Keap can automate your services, bringing about a digital transformation, particularly with those repetitive tasks that can bottleneck during your busy day. There is a long list: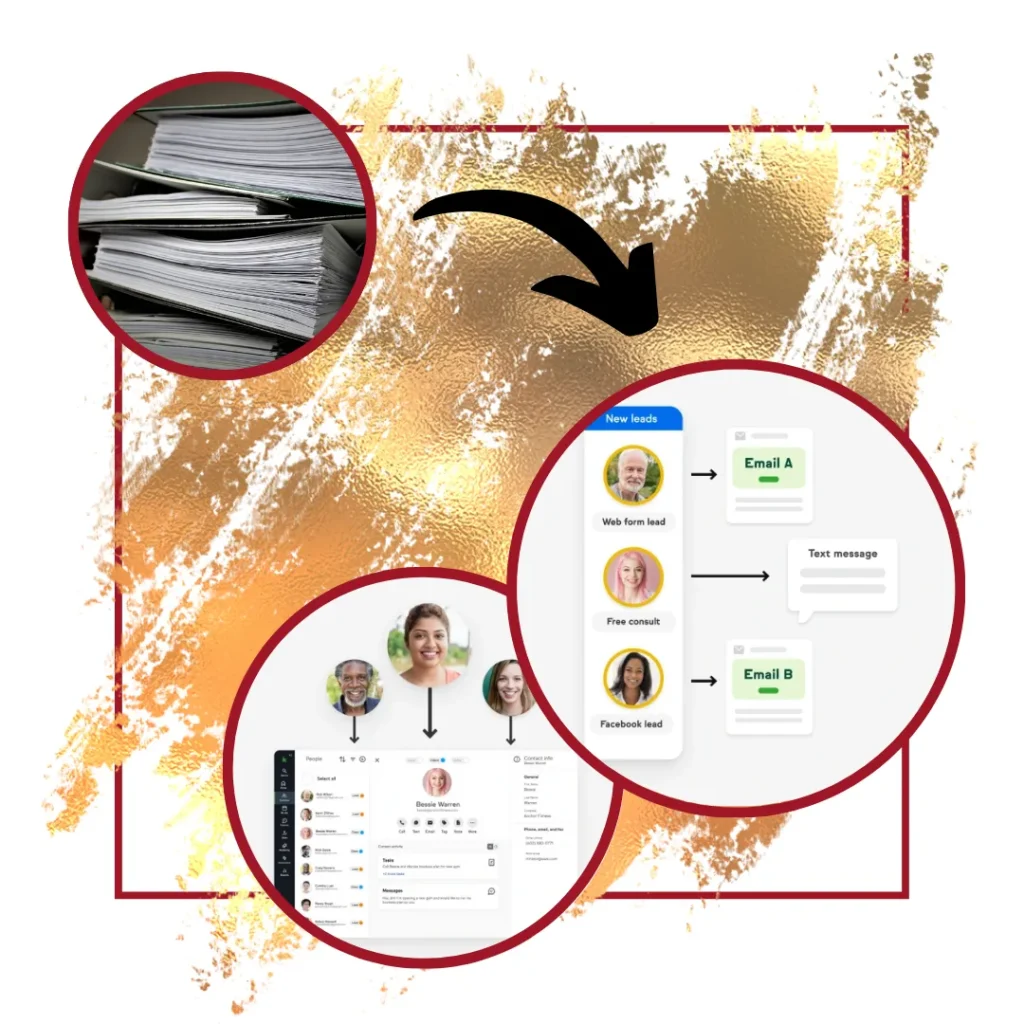 Sending invites to appointments
Scheduling appointments
Intake forms
Invoicing and financial services
Appointment reminders
Online payments
Email follow-up after appointments
Market research, surveys, and customer satisfaction measurements scheduled every few months
Birthday and holiday emails.
Purchase orders
Never miss any prospective client calls
Never forget to follow up
Weekly blog emails
Education/personal development
New employee onboarding process
Acknowledge therapists and providers who are leaving
And there is much more. You can see where everything is in the pipeline. Keap will show who opens the emails, it leaves voicemails, and lets you monitor all your correspondence.
You can also segment lists. Headings such as therapy clients, medication clients, and therapists ensure everyone gets exactly what they need. You can tag people in various ways to meet their needs, and you don't have to send one thing out to everyone. Every person can receive only the information pertinent to them.
I know you talk to a lot of business owners. What are the biggest struggles they bring to you?
Oh yes, I've heard it all, but most of it is precisely what you would expect:
I'm overwhelmed.
I'm wearing too many hats.
I'm putting out too many fires.
I can't go on vacation and leave my business.
I'm always answering my phone.
My business is taking over my life.
One CEO sent me a note saying he wanted to "Conquer the Chaos."
All these results are great, but there is a learning curve when we start something new. How does Keap support small business owners in learning about the Keap automation systems?
Absolutely. That is one of the best parts of what you get with Keap.
You have 24/7 online chat support, plus during regular business hours, we have real humans available. No matter what time, there is always a way to get answers.
You have access to Keap Academy. This is where people catch the vision of what they can do inside Keap. Some people only need the basic template, and others need automation throughout their business. Online courses and training are available to give you all the expertise you need.
Our Automation Lab is our in-person training with the best teachers mapping things out and getting you automated.
We have a Live Annual Conference. We call it the "Let's Grow Summit."
You'll work with a Customer Success Manager assigned to your account. This expert can analyze what you're doing whenever you need and offer support.
My Experience with Keap
I have found what Darin teaches about Keap to be true in my own business. I love this product, so I am excited to share this information with you. With Keap, I have experienced all the advantages of automation:
Consistency and Reliability
Increased Efficiency
Reduced Error and Risk
Enhanced Patient Experience
Cost Savings
Standardization of Business Operations
Time Savings
As my practice grows, Keap automation can adapt to handle increased volumes of clients and administrative tasks. This scalability is essential for expanding and evolving my business. That was an important consideration in my decision-making process.