Do you think you don't need to market your private practice? You are doing just fine with your current patients' word-of-mouth marketing, right?
Think again. In this day and age, high-quality marketing efforts are essential for the growth of your group mental health practice.
We need mental health professionals more than ever right now. You need to show people your private practice is available to them and your team is here ready to help them.
How are people going to know you are here to provide the services they need if you don't put yourself out there, right in front of their faces?
In this blog, we discuss the importance of marketing your whole private practice as well as the individual mental health professionals and the unique services they provide. We will focus on the following:
Group Mental Health Practice Marketing is Unique
Healthcare Marketing is Changing: Keep Your Group Therapy Marketing Up-To-Date
Group Therapy Marketing Strategies to Reach Your Ideal Client
Digital Marketing for Your Private Practice

Your Private Practice Website
Email Marketing
Social Media Marketing
Group Mental Health Practice Marketing is Unique
Private practice mental health professionals face unique challenges. People want to find the right solutions for their problems as the unique human beings they are. They also want to feel a connection and trust with the face looking back at them on their computer screen. They will be sharing their most inner and vulnerable selves with you, after all.
Your marketing strategy initiatives must focus on your mental health private practice as a whole, but don't forget the importance of marketing your team of healthcare providers as well. Don't miss the advantage of reaching more potential patients with your group practice than as a solo therapist.
Showcase your mental health professionals and their specialties. Let potential patients see that they can come to your private practice to help them solve their unique problems. No matter what the issues are, you can solve them.
Keep Your Group Therapy Marketing Up-To-Date
Traditional offline marketing is still going strong, and it works. A good start is to connect with other mental health professionals and therapy group practices who you want to have in your referral network.
I still attend marketing events, send out direct mailers, and get out and build relationships with businesses in my area. These are still great marketing channels, but you need to make sure you are also keeping up with the time we live in.
With that said, building your online presence is essential to the growth of your business. You want to stay above the competition, so building a positive online reputation is essential. You want to showcase your practice's brand in a way that people can't help but gravitate to your private practice.
Where is the first place people go to search for just about anything? Google. You need your potential patients to see your medical practice when they search Google for a good therapist.
Almost everyone I know is on social media. Leverage social media marketing as a high-priority marketing tool, because it is. Social media platforms are a great and effective marketing tool to reach your target audience in big numbers!
You can also create a profile on the Psychology Today Therapy Directory. This is a great resource for people searching for therapists of a particular specialty.
Digital marketing is only continuing to grow. Use the many marketing tools digital marketing has to offer. Make sure you are getting in front of the people who need your services.
When you know your target audience, you can address their most common questions through your effective marketing plan. Utilize your healthcare providers' specialties in your marketing tactics.
Group Therapy Marketing Strategies to Reach Your Ideal Client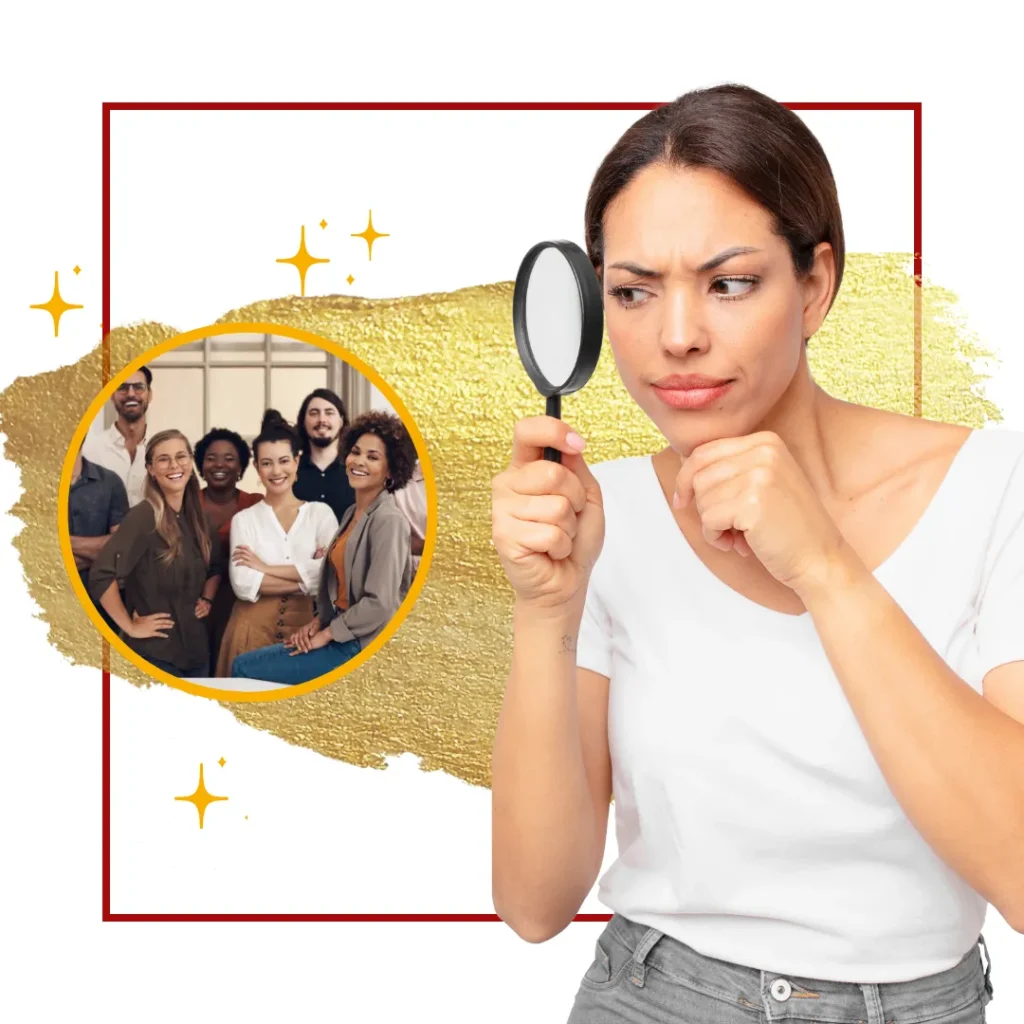 Who is your target audience? As a healthcare provider, you have to cater to your target audience to snag your ideal clients. You are the master of your craft, so you know how to provide exactly what your prospective patients need.
When planning your medical practice marketing tactics, narrow down who your ideal client is. Here are some of the ideal client demographics and psychographics you need to think about while developing your marketing plan.
What is your ideal client's gender?
Where does your ideal client live?
What is your ideal client's profession?
Is your ideal client married/single?
What are your ideal client's values?
What services does your ideal client need?
How will you offer your therapy practice services? Consider the best method to deliver the best patient experience for your specialty.
Will you deliver high-quality service online only?
Does your specialty require a more hands-on approach that would require in-person-only services?
Or are you more flexible and can try a hybrid model? A little bit of both.
What are the potential marketing channels in your area?
What is already offered in the market near you?
Is the market already oversaturated?
What is everyone else missing that you can include in your marketing strategy?
Make your healthcare marketing strategy as unique as each individual who comes to see you. You are the director of your show. Answer the questions you know your target audience has through your marketing channels.
Digital Marketing for Your Private Practice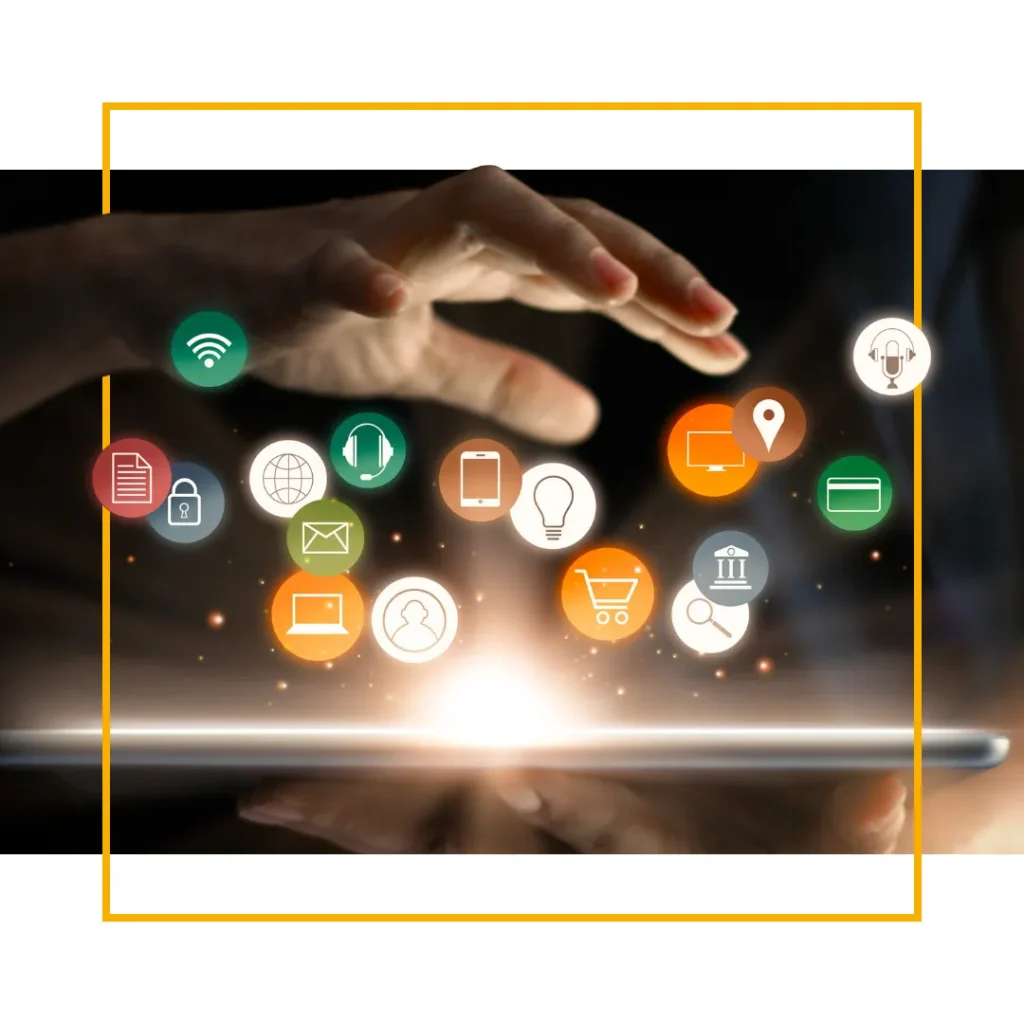 An effective digital marketing strategy for your private practice and your mental healthcare providers can skyrocket the growth of your group practice and put you in front of your target audience quickly.
Don't think that you need to be a digital marketing expert or that you have to spend a lot of money to have an effective digital marketing strategy. Let's take a quick look at some great digital marketing channels you should use.
Your Private Practice Website
If you aren't experienced in website design and optimization, that's okay, you don't need to be. That is why there are experts out there ready to help you. Hire them!
You need to have a professional, user-friendly website that showcases your services, credentials, current patient testimonials, potential patient experiences, positive reviews from current patients, your contact information, and CTAs (call to action).
Utilize Search Engine Optimization (SEO)
Say your specialty is couples' therapy. Your mental health practice website marketing copy should include keywords (like marriage, partner, relationship, etc.). Optimizing your website will rank you higher on Google and other search engines when potential patients search keywords related to your specialty.
Start a Blog
Another great choice is to start a blog on your private practice website. People love having access to free education. Again, you don't have to be a professional writer to have a blog. Hire a copywriter or ghostwriter to help you.
Don't Forget Your CTAs
A few effective calls to action are to allow visitors to subscribe to your email updates, join your community Facebook group, or click a link to a landing page for more information.
Email Marketing
Develop a strong email marketing campaign. Email marketing campaigns can be a cost-effective and efficient way to connect through email newsletters and educational materials.
Potential patients will subscribe to your email ad campaign to learn new things and watch for special deals your private practice may offer.
An easy way to stay consistent with your email marketing ads is to build a template so that you can easily insert your new information when it's time for a new email to go out. You can also batch-create content and schedule your posts for future days.
Social Media Marketing
You know your positive online presence is essential in this age of digital content marketing. Everyone uses social media these days. Consider that as an advantage to you to get your therapy practice out there for potential patients to see.
Use social media platforms like Facebook, Instagram, X (formerly known as Twitter), LinkedIn, YouTube, etc. to engage with your target audience. Utilizing social media marketing lets you:
Share your high-quality content through educational or motivational posts, reels, and videos, and of course, through your words.
Build relationships through consistent engagement.
Increase your practice's brand visibility to your target audience.
Showcase your healthcare providers' specialties.
Grow your group practice.
Make sure you are providing high-quality content. Stand out from the crowd by using video content if you feel comfortable. People relate to you better when they can see your facial expressions and hear your voice.