SCHEDULE YOUR FREE 20-MINUTE ASSESSMENT
Does each of you have mismatched desires for what you want out of sex?
Do you and your significant other feel like you're not on the same page sexually?
Have problems with infidelity made it hard to be intimate again?
Are Sexual Issues Holding Your Relationship Back?
Sexual disconnection can happen for many different reasons. Maybe one of you has past sexual trauma and all sexual acts trigger memories of what happened to you. Or perhaps your struggles stem from medical issues, such as menopause, vaginal pain, or erectile dysfunction. There may even be mental health problems that interfere with your sex life. Namely, one of you may suffer from performance anxiety, making sex feel clunky and embarrassing.
Perhaps you and your partner aren't even sure where your sexual issues came from. Somewhere along the way, you just began to feel disconnected and unable to be vulnerable and intimate with each other. Your relationship may even be sexless, and you don't even know how to approach sexual topics anymore.
Deep down, you probably just wish you could engage in quality sex again and rekindle the flame at the heart of your relationship. As a sex coach for couples, I am confident that I can help you work through the mental and emotional issues holding your sex life back.
Most Couples Today Face Too Many Competing Demands To Have The Sex Life They Want
Movies and pornography portray sex as easy and straightforward, but in reality sex can be challenging. It's normal for couples to experience a lack of sexual pleasure or go through periods without much intimacy.
In today's world, there are so many distractions that couples face—financial, familial, and work-related—that it's hard for many couples to find time for sex. Women, especially, are expected to fulfill many different roles at once. They are supposed to be perfect mothers, perfect wives, and perfect workers, yet still maintain fulfilling sex lives. But because of how many competing demands they face, it's hard for women to prioritize intimacy in their relationships.
What's more, many people come from environments where they were taught that talking about sex is taboo or shameful. As a result, they may come to view certain sexual acts—such as oral or anal sex—as dirty or even sinful.
This is why it's so important for you and your partner to have a professional you can talk to about your sexual issues. Our society does not prioritize sex education as much as it should and no one can simply know all there is to know about sex intuitively. With my help, I am confident that you and your loved one can understand your sexuality on a deeper level and experience the intimacy you long for.
Couples Sex Coaching Can Help You Work Through The Mental And Emotional Issues Holding Your Sex Life Back
Sex is never just about sex. There are always mental and emotional components to work through before sex itself can be fulfilling. As a couples sex coach, I will give you and your partner a safe space to explore your thoughts and feelings and learn about how they contribute to your sexual problems. There is no shame here—I am used to helping clients work through a myriad of sexual issues and I aim to provide a space that is inclusive and nonjudgmental.
In the beginning, you will schedule a discovery call with me to determine which of my programs suits you and your partner best. Additionally, it is possible to have an individual sex coaching session with each of you separately if you'd like to explore your issues on a more personal level. That said, I will never take sides—I am here to help you improve your relationship, and that means assisting both of you equally as you seek to learn and grow. 
As we work together, my goal is to help you and your partner explore the root of your sexual dysfunction. If your troubles stem from infidelity, I will work on helping you rebuild an atmosphere of trust and safety in your relationship so that feelings of betrayal do not impact your sex life. If you need help with past trauma, I will help you process and resolve the painful memories that make sex uncomfortable. Regardless of what your presenting symptoms are, I aim to get to the core of the mental and emotional issues that underlie them.
At the same time, your struggles don't always need to be serious to attend sex coaching. If you and your partner simply want to spice up your sex life, I can help you explore new kinks and alternative sexual activities. I want you to explore your sexuality in a more meaningful way, unlocking desires that you may have not recognized in yourself before.
Sex is a learned skill, and with the right help and support, it is possible for you and your loved one to find fulfillment and enjoyment in it. By focusing on your own internal work, I am confident that both of you can achieve the sexual connection you desire.
You may have some questions and concerns about sex coaching for couples…
Does insurance cover sex coaching?
Insurance does not cover sex coaching, although it does cover therapy with me. For coaching, payment varies depending on what program you choose. Regardless of the cost, it's important to remember that coaching is a long-term investment in your relationship that can pay dividends for the rest of your life.
Can we really improve our sex lives?
Because sex education in our society is so overlooked, many people don't realize just how much there is to learn about sex. They often think that they already know all there is to know. This is rarely the case. Sex can be complicated, and that's why practical sex coaching is so vital. I have helped many people overcome their sexual challenges, and I am confident that I can do the same for you.
How long are your coaching programs?
I offer a 30-day program, a 90-day program, a six-month program, and a year-long program. During the initial assessment with both of you, we will talk about which option suits your needs best. Ultimately, you and your loved one have the final say over what treatment plan you choose. I aim to tailor coaching to your own unique needs as much as possible.
Schedule A FREE Orgasm Accelerator Assessment!
Achieve The Sexual Connection You And Your Partner Deserve
If you and your partner don't have a satisfying sex life, every aspect of your relationship can feel stale. As a couples sex coach, my goal is to support both of you and help you rekindle your desire for intimacy and connection. To get started, click here for a free discovery call and assessment.
Coaching Services For Couples
The Orgasm
Accelerator Workshop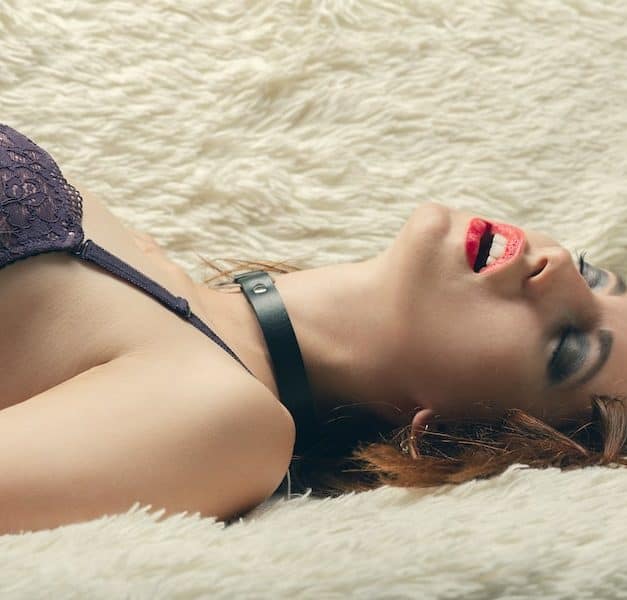 Private Coaching Program for Couples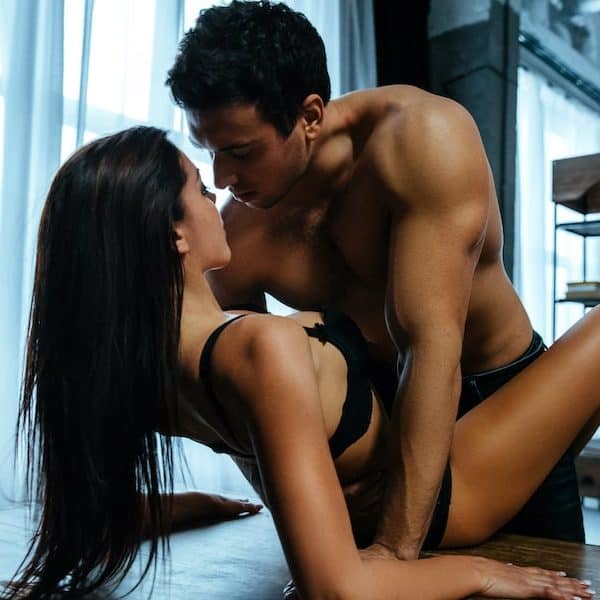 Check out our blog posts where you can learn how to improve your sex life & have more orgasms in your life.