Are you dissatisfied with your sex life?
Do you struggle with masturbation or self-pleasure?
Do you feel shame or guilt for your sexual desires?
Do you worry about being a good lover?
You don't have to feel that way anymore. You can have a satisfying sex life – pleasure is your birthright.
You can enjoy self-pleasure in a way that feels right to you.
You can learn to embrace your sexual desires, build intimate connections, and create the sex life of your dreams.
Working with a sex coach can help you free yourself from societal pressures around sex and sexuality so you can tune into your true desires and create the sex life you deserve.
Why Do People Seek Help From a Sex Coach?
Sexual health is an integral part of your overall wellness. A healthy sex life can help reduce stress, improve mental health, and even improve heart health.
A sex life lacking intimacy, satisfaction, or even orgasms can exacerbate other health conditions, negatively impact your mental health, and put stress on your relationships. This additional stress can affect your productivity, earning potential, and entire career.
People reach out to sex coaches for various reasons, but they all fall under the umbrella of personal growth. When men, women, and couples reach out to a sex coach, they are want to build a deeper understanding of human sexuality, a better relationship with their sexual self, or address sexual issues.
Soribel Martinez is a psychotherapist and a sex coach with over 20 years of experience in the mental health field. She combines that experience with an empathetic, non-judgmental approach. Soribel supports sex coaching clients through sexual health issues such as:
Sexless relationships
Ejaculation or orgasm difficulties
Masturbation related anxiety, shame, or guilt
Problems with sexual desire/low libido/mismatched libido
Learning to have better sex that is both satisfying and intimate
Trouble with erectile dysfunction
Performance anxiety
What Happens in a Sex Coaching Session?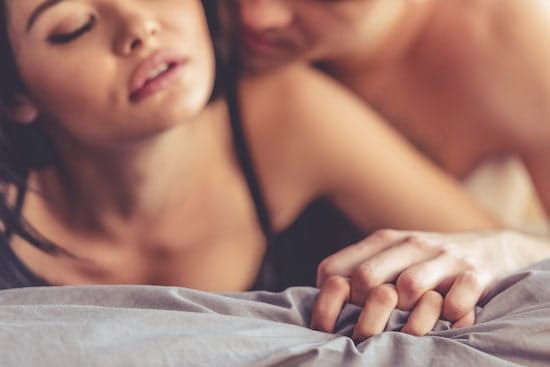 Sex coaches are sex-positive professionals who hold compassionate space for clients to discuss their sexual health concerns. Talking about sex is often challenging because our society considers sexuality and conversations about sex taboo. Soribel is skilled at helping you adjust your mindset around sex and intimacy so you can speak freely about your concerns and successes.
Once you've learned to discuss your sexual issues and desires, it's time to refine your sex skills. Our coaching programs draw on Cognitive Behavioral Therapy, which helps you overcome limiting beliefs about yourself and sexuality that contribute to the problem.
Just like you can learn to play the piano or change the oil in your car, you can learn how to improve your self-pleasure sessions to make them more satisfying. You can learn how to touch your partner with your hands, your words, and the rest of your being in ways that will drive them crazy. The key to taking your sexual experiences from "good sex" to the best sex of your life is pleasure-based sex education. Soribel Martinez, LCSW, is accomplished by providing accurate information and usable tips for creating the sex life of your dreams.
What is intimacy coaching?
Many relationship issues stem from a lack of intimacy. Intimacy doesn't always mean sex (but it can!). In addition to physical, intimacy can be emotional, intellectual, spiritual, or experiential. Intimacy coaching can help you with one or all of these types of intimacy. Learning to foster intimate connections can improve your sex life and romantic relationships.
In addition to sex coaching and intimacy coaching Soribel also provides relationship coaching to help with intimacy and connection in relationships with friends, family members, and even coworkers or business partners.
Sex Coaching Can Enrich Your Life
Our society is full of messages about what men should be and do. The images and narratives around sex and sexuality make it impossible to figure out real, meaningful, satisfying sex. Sex coaching can help you weed through these falsehoods and uncover the truth about your sexuality.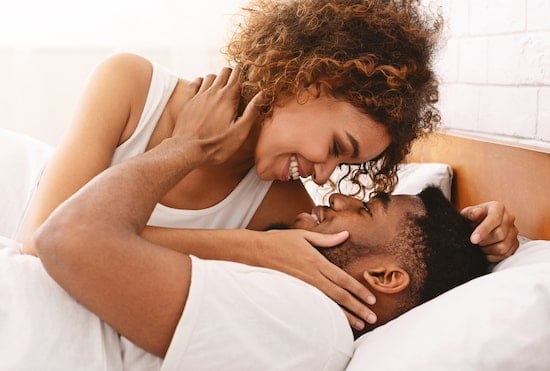 Sex coaching sessions are tailored to your needs and can help you find fulfillment regardless of your struggles. Working with a sex coach improves your sex life, but since a satisfying sex life is vital to your overall health and wellbeing, other areas of your life will benefit as well. In addition to improved relationships and hotter sex, our coaching programs offer:
A collaborative, client-centered approach where you set the goals.
A holistic approach promotes healing any mental, emotional, physical, and spiritual trauma.
Action steps and home assignments to propel you toward success.
Our coaching programs will help you transform your limiting beliefs about sex and learn to pay closer attention to your body and your partner's body. Improving your sex life will take time, but the support and accountability from a coach will help keep you on track.
By transforming negative beliefs and attitudes and learning to pay closer attention to your body, you can have a joyful and enriching sex life. All this work results in a better relationship with your body and more earth-shattering sex than you thought possible.
You May Have Some Questions About Sex Coaching For Men
What is the difference between a sex coach and a sex therapist?
Sex coaching is a forward-focused and client-directed method of setting goals for your sex life and working toward them. Sex therapy, on the other hand, helps uncover and heal past sexual trauma and negative relationship or sexual experiences so you can enjoy sex and intimacy. Soribel Martinez, LCSW, is a psychotherapist and sex coach to help with both!
How much does sex coaching cost?
Since our packages are completely customized based on your needs, we cannot give prices online. We will discuss your unique situation during your free consultation and create a plan tailored to your needs. You'll know our recommendations for treatment and the total investment required at the end of your discovery call.
How long does it take to see results from sex coaching?
Our sex coaching programs are offered in 3, 6, or 12-month segments. The length of your program depends on your unique sexual issues and goals. The good news is many clients report changes in their sex life from their first session. They find their sexual confidence improves quickly, as does their ability to try the new skills they learn in sessions.
Get Started With Sex Coaching
The best way to start working with me is to apply for a FREE 20-Minute Discovery Call. Soribel provides a free, private phone consultation to discuss your sexual health concerns and make recommendations for moving forward. To get started, schedule your free discovery call here: