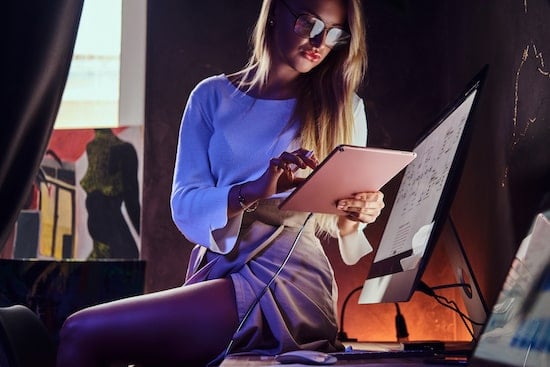 Much of the sex advice out there is for people with regular partners. We read about how to spice up our sex lives to keep things interesting in long-term relationships, and there are plenty of tips out there for women looking to boost their libido or reconnect with themselves after caring for young children. But what about all the single women out there? Where is the sex advice for you?
As a sex therapist and coach, I work with single women looking to improve their sexual health or recover from sexual trauma. Sex education in our society is often reproduction-based and ignores the concept of pleasure altogether (it doesn't even discuss masturbation). When women don't learn about their bodies, their sexual desire, they can end up with self-esteem issues that keep them from creating the sex life they truly deserve.
I believe that pleasure is our birthright – this is true for the partnered people and all the single ladies. The median age of first marriage is trending upward, which means more women and men choose to remain single longer, but they still need satisfying sex! Here are my tips for designing the single-woman sex life of your dreams.
Make pleasure a regular part of your life
Pleasure is anything that brings joy to your life and a smile to your face. What pleases you may change throughout the years, and that's normal. You may enjoy hikes through the woods or a night of dancing to an 80's cover band. You might prefer a cup of tea and fuzzy socks, or a Cabernet and heels. Whatever pleases you and a provides a surge of endorphins is worth spending time and effort on.
If you're living the single life, you have the benefit of being able to schedule your time outside of work however you wish. Make time in your evenings for your favorite activities, find ways to de-stress that fuel your soul, and fill your body with pleasure.
Running your schedule is more difficult if you're a single parent, but not impossible. You can try including your kids in some of your favorite activities. If you need time away from tiny humans (which we all do!), hire a babysitter, or set up a network of single mom-friends and trade babysitting services, so you each get some time off.
Learn what self-care means to you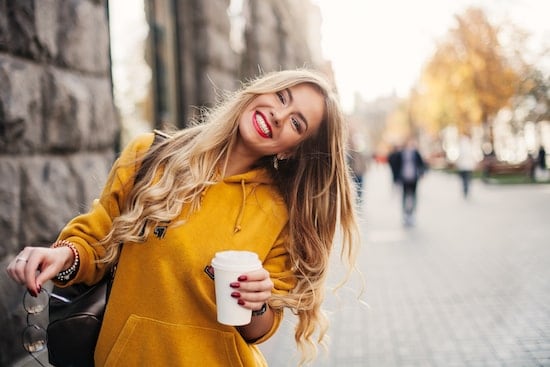 Our society has started selling self-care like it's health care. You can spend all the money you make on candles, pedicures, spa days, and essential oil diffusers and not feel cared for. That's because the stuff you're buying isn't helping you care for yourself.
Proper self-care is creating a home that you don't feel the need to get away from – a home that feels like a sanctuary. It's finding the things that help you breathe a satisfied sigh at the end of a long day. Self-care might include making time to move your body joyfully each day; it might be learning to cook nourishing meals that fuel your energy.
It takes some time while you're a single woman to explore the idea of self-care and find out what it means for you. Create a lifestyle that feels like home – then you can start looking for someone who fits into the life you've built and enriches it – if you want to.
Chase your personal goals
Do you have goals for educational attainment? Do you want to start a business with a massive social media presence? Are there things you'd like to change about how you interact in your relationships? If you have personal or professional goals, embrace your single life by dedicating time to chasing them!
Achieving your goals will help boost your self-esteem and make you more confident. You'll feel like a goddess of accomplishment, and that energy will translate to the bedroom.
Masturbation tips for single women
Female masturbation carries a stigma that just doesn't make any sense! Masturbation is a normal part of being human and the best way to determine how your body likes to be touched. It's also a safe, easy way for single people to stay sexually satisfied. Use these tips to have a satisfying sex life even when you're flying solo. It may just be some of the best sex you've ever had!
Masturbate like you're making love to yourself
If you're a single woman, take the time to seduce yourself for your solo session. Our sexual desire starts in the brain, and it's our responsibility to ensure an environment that allows our desire and arousal to flow. If you were trying to seduce a new lover, you might use music and candles to set the mood. Why not spoil yourself with the same?
Many women find it easier to keep their minds focused on pleasure if they listen to or read erotica or watch pornography. There's no shame in needing some additional stimulation to get yourself revved up. Most women fantasize during masturbation.
While masturbating, don't forget foreplay or your erogenous zones. When you let your hands (or a toy) pay attention to parts of your body other than your genitals, you intensify sexual pleasure. Try massaging your inner thighs, tickling your perineum, or stroking along your neck. The nerve endings in those areas are pleasure powerhouses, and exploring your body may even improve your body image.
Introduce sex toys into your masturbation routine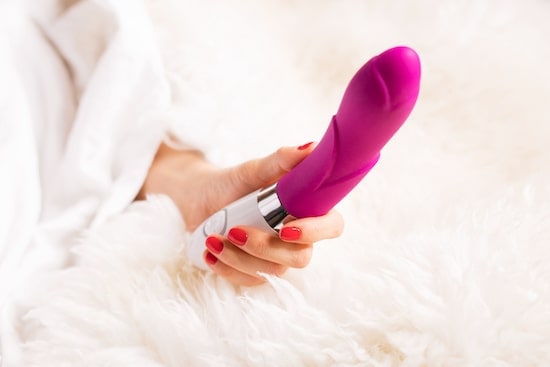 Sex toys are the single women's most direct route to sexual pleasure. There are as many different types of vibrators as there are vulvas. This is good news because each of our bodies enjoys different sensations. You may even find that one day you want direct clitoral stimulation, and another day you want g-spot stimulation (or maybe both!).
Try using a suction cup dildo that attaches to the wall, floor, or even your bathtub so you can engage in self-pleasure that feels more like partnered sex (especially if you're into sex with penis-having people). Experimenting with different positions can keep your self-pleasure routine from getting stale.
If you enjoy anal stimulation (or just think you might), try adding in a butt plug or anal beads to your masturbation routine. Stimulation of the nerves just outside the anus can cause pelvic floor contractions that intensify your big o.
When using toys, be sure to use plenty of lube (you cannot use too much) and wash your toys according to the package direction. Most toys are made of silicone and require a water-based lube.
Casual sex with clear boundaries, without shame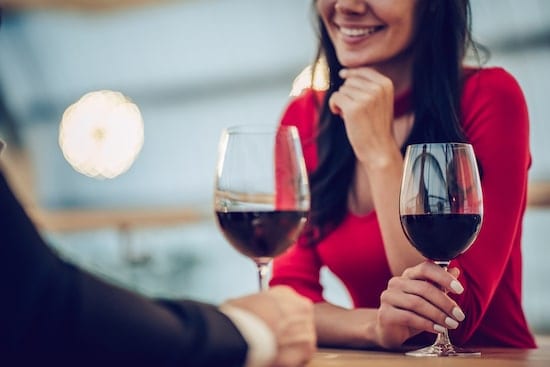 If you're single, you may decide that a full relationship is too much right now. Maybe you're crushing some of those goals we talked about or working through previous trauma. Whatever the reason, if you're not ready for a relationship with another person, that's fine! However, you may still want an occasional romp in the sheets with a safe, satisfying partner.
There is a stigma around women who choose casual sex. We hear phrases about giving away the milk for free as if our vaginas are a commodity. Meanwhile, men who have loads of casual sex are praised. Here's the actual truth: you cannot give your vagina, labia, or clitoris to anyone. It is always yours to do with what you please. Go ahead and have as much (safe) sex as you want.
Go ahead and download some online dating apps. Swipe left and right as much as you wish and (safely) meet people. Maybe you'll find someone looking for a casual arrangement as well. The important thing is to be upfront about your expectations and boundaries and to ensure you understand your potential partner's needs.
Make sexual health a priority in your life
When you're single, it can be easy to fall into the trap of being busy and ignoring your sexual needs. Many single women feel that sex is only for people with partners and feel shame about being unmarried women with sex drives. But, sex is an innate part of being human, and healthy sex life is vital to our overall wellbeing. You get to have a life full of pleasure and orgasms regardless of your marital status.
If you struggle with feelings of shame or inadequacy surrounding being single, enjoying a single woman's sex life, or have trouble setting personal development goals (and sticking to them), I can help. As a sex therapist and coach, I work with single women looking to move past shame and embrace their sexual desires. I've put together a guide to help you reconnect with your desires, cultivate a pleasure mindset, and have the most powerful orgasms of your life. This guide has research-based sex education and journal prompts to help you on your journey toward a more fulfilling single-woman sex life and it's my FREE gift to you. Click to download your Hot Sexy B*tch Mindset Journal today.