Cunnilingus is any form of using the mouth to stimulate parts of the vulva and vagina. This includes licking, sucking, kissing, and even nibbling or biting. Cunnilingus hits major erogenous zones for vulva owners. Like blowjobs, cunnilingus can be pleasurable for both the giver and receiver, especially if you're comfortable getting up close and personal.
For many, oral sex is more intimate than penetrative sex because you get a close-up look at someone's genitals. Being comfortable with your partner makes the experience better because you can both relax (which makes orgasms more likely). You may also find it easier to redirect a trusted partner, so they're hitting just the right spots.
Whether you call it cunnilingus, eating out, going down, lip service, pussy licking, muff diving, or eating pussy, oral sex is a skill. You can learn new skills and refine your current ones to keep oral sex exciting and pleasurable for everyone involved. This guide will help make cunnilingus so enjoyable you'll start setting oral-only appointments with your partner instead of keeping it as foreplay.
Let's Talk About the Orgasm Gap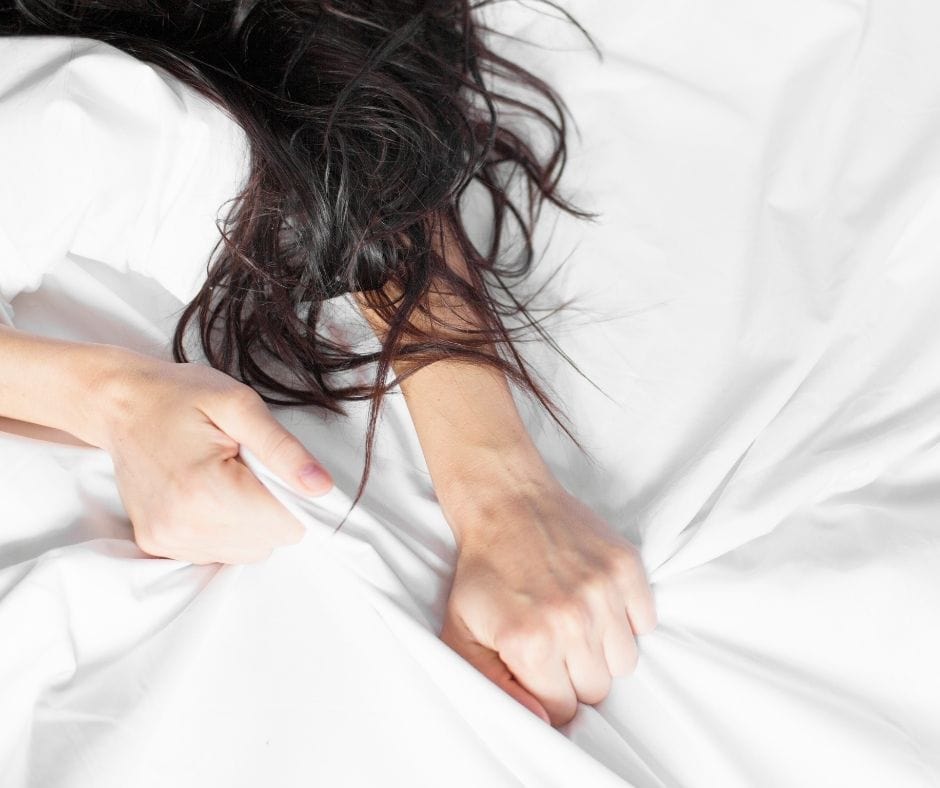 A discussion of cunnilingus is not complete without mentioning the orgasm gap. Women orgasm only about 63% of the time they have sex, including sex with a committed partner, compared with men who orgasm 85% of the time. This gap doesn't exist because female orgasms are tricky or because women are less sexual. Those are female sexuality myths.
This gap exists because we've learned from religion and society that women aren't supposed to be as sexual as men, so we never bother to learn bout female sexual pleasure. Sex education classes discuss male orgasm because it's necessary for reproduction, but there is no mention of female pleasure or orgasms.
The cure for the orgasm gap is pleasure-focused sex education. Sex is a biological need, and sexual pleasure is your birthright. If we're all educated adequately about sexual anatomy, pleasure, and sexual mindset, we can close the orgasm gap. Cunnilingus is one way to make that happen.
Why is
Cunnilingus
Effective?
The vagina is a wondrous body part that can self-lubricate, expand (or contract) to accommodate a penis (or dildo) of just about any size and then return to its normal state. It can also usher humans into the world. Unfortunately, this pleasure-providing, life-ushering body part does not contain many nerve endings, especially compared to its tiny neighbor. 
The clitoris is a tiny sex organ designed only for pleasure. Its entire purpose is to translate 8000 nerve endings into waves of pleasure for its owner. The clitoris contains branches that wrap around the urethra and bump against the vaginal wall (this is your g-spot). But most of the nerve endings are on the tiny nub just above the vaginal opening. Clitoral stimulation is the most direct route to orgasm for most vulva-owners, making cunnilingus so effective.
It's important to note that all vulva owners are unique, so what works for one clitoris might not work for another. Some are more sensitive than others. What's more, the sensitivity of a person's clitoris can change from one day to the next, so even though your partner liked a strong vibration yesterday, they may need something different today.
Another reason cunnilingus is so effective at producing female orgasms is that cunnilingus means that the giver gives, while the receiver's job is to receive pleasure without interruption or distraction (unless you're practicing 69, which we'll cover letter). That intense, one-o-one attention means the sensations are more intense because your mind focuses on your pleasure.
How to Ask for
Oral Sex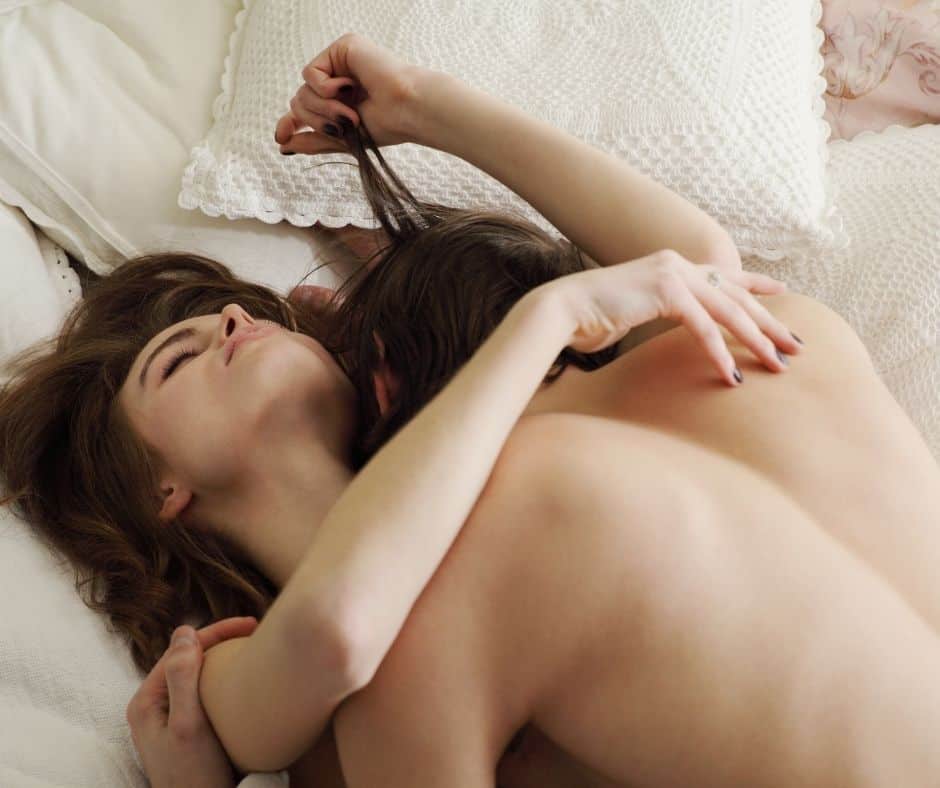 Of course, you can always ask for oral sex at any time. Sending a mid-day text, "I'd like you to go down on me tonight," is entirely appropriate in a relationship.
Sometimes, though you may not think about it in advance, asking can feel uncomfortable. When you're moving from making out into activated sexual desire, you may want oral sex. However, suppose your partner seems fixated on digital stimulation only or intends to move right for penetration. In that case, you need to have the appropriate language to ask for what you want without stopping the desire train.
Timing is important. Ask when you first feel the desire before your partner misreads your excitement and thinks you want penetration. Whispering in your partner's ear in between kisses on their neck works well, as does look them directly in the eye and asking for it. Some phrases that work well when you need to ask for oral:
"Can I please have your tongue on me?"

"I'm thinking about that thing you do with your tongue."

"I'd like you to (go down on me, lick my pussy, taste my desire)."
If you're the giver and want to make sure your vulva-owning partner is down for a bit of cunnilingus, here are some ways to ask (consent is sexy).
"I'd like to lick you tonight. What do you think?"

"Can I use my tongue here? (when you're using your

fingers

.)."
Cunnilingus
Is More Than Just
Foreplay
When you're performing cunnilingus, it's more than just flicking your tongue across your partner's clitoris without thought. When you perform oral sex with enthusiasm and incorporate some additional forms of stimulation, you can take it from foreplay to an event worthy of celebration (and orgasms) all by itself. Here are some tips for ensuring that your next round of oral sex has your vulva-owning partner shaking with pleasure.
Start Slow
As with any sexual act starting slow ensures that your brain (your most significant erogenous zone) has a chance to transition from the rest of the day to pleasure mode. Kissing, a massage, and even laying naked with your partner are great ways to activate your sexual desire.
Once things are rolling, though, it's still important to move slowly. A woman's clitoris is extremely sensitive, and as such, many women have trouble with direct stimulation without a warm-up. It can even be painful.
Many women enjoy starting with their underwear still on. Blowing against them, nuzzling with your nose, or using your hand over the thin fabric is an excellent warm-up to oral sex. Once you get your mouth involved, start with kissing, licking, and nibbling along their thighs, massaging their buttocks, and slightly letting a gentle tongue graze across her labia.
Involve More Than Just the
Clitoris
Since the clitoris is so sensitive, many women enjoy oral sex that involves other parts of the genital area. Licking, nibbling, or blowing warm air across the labia, or other parts of the vulva, especially when alternated with direct clitoral stimulation.
Listen for Feedback
This tip is probably the most important for any sexual act. Paying attention to how your partner reacts to your touches, your kisses, and the motion of your tongue will let you know if what you're doing is working. Listen for moaning, gasps, or other pleasure sounds. When Your partner's body responds by tensing up, or you feel their hands on your head or neck, you know you've found a good spot. Spend more time there.
Sometimes our partners don't give clear feedback with body language or sounds. In that case, asking for feedback can ensure you both get what you want out of the experience. Ask your partner if they like what you're doing, or give them two choices. Demonstrate moving your tongue in circles and ask if they like it, then switch to flicking your tongue across their clitoris and ask which feels better.
Include
Fingering
Many women like the feeling of a finger teasing their vaginal opening or even massaging their g-spot during oral sex. Introduce this after warming up, and ensure plenty of lubrication (yes, you can use lube during oral).
Rubbing a woman's g-spot with your finger while stimulating her clitoris with your tongue is one method that can produce squirting orgasms for some women. Read more about g-spot orgasms here.
Experiment With Positions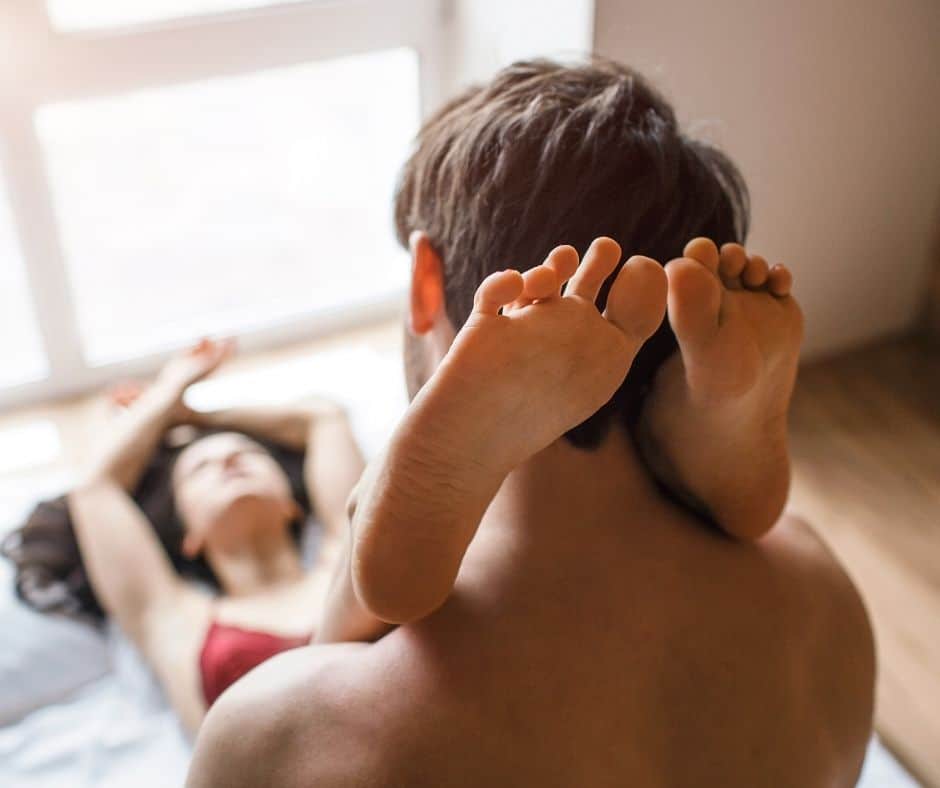 The standard oral sex position where one partner lays down and the other is between their legs works well for many people, but just because something works doesn't mean we shouldn't mix things up a bit now and then.
Try facesitting where the receiving partner straddles the face of the giving partner. Using a headboard to hold onto can make this more comfortable. Facesitting allows the receiving partner to increase pressure, change angles, and feel an empowering sense of control over their orgasm.
The Kivin method is an oral sex position where the receiving partner lays on their back, and the giving partner lays sideways (forming a T-shape). The stimulation comes from the side instead of straight on, which can feel more intense for some people. It also allows for easy stimulation of the labia and the clitoris. The more nerve endings involved, the stronger the orgasm.
With the receiving partner on all fours like for doggy style penetrative sex, the giver can provide oral sex from behind. This position works incredibly well for people who enjoy digital stimulation of the vagina or anus during oral sex.
Add
Sex Toys
Adding sex toys to oral sex increases sensation involves more erogenous zones, and can even give your tongue a break. Try using a dildo or vibrator to tease your partner's vaginal opening, or alternate your tongue with a clitoral vibrator. If your partner is into anal play, a butt plug or an anal vibrator can involve the sensitive nerve endings around the anal opening.
How Do I Learn What My Partner Likes?
Learning what your partner likes when it comes to oral sex can be complicated. What feels good one day may be too much or not enough stimulation the next. Even though sexual needs change, there are generally a few places a vulva-owner enjoys consistent stimulation.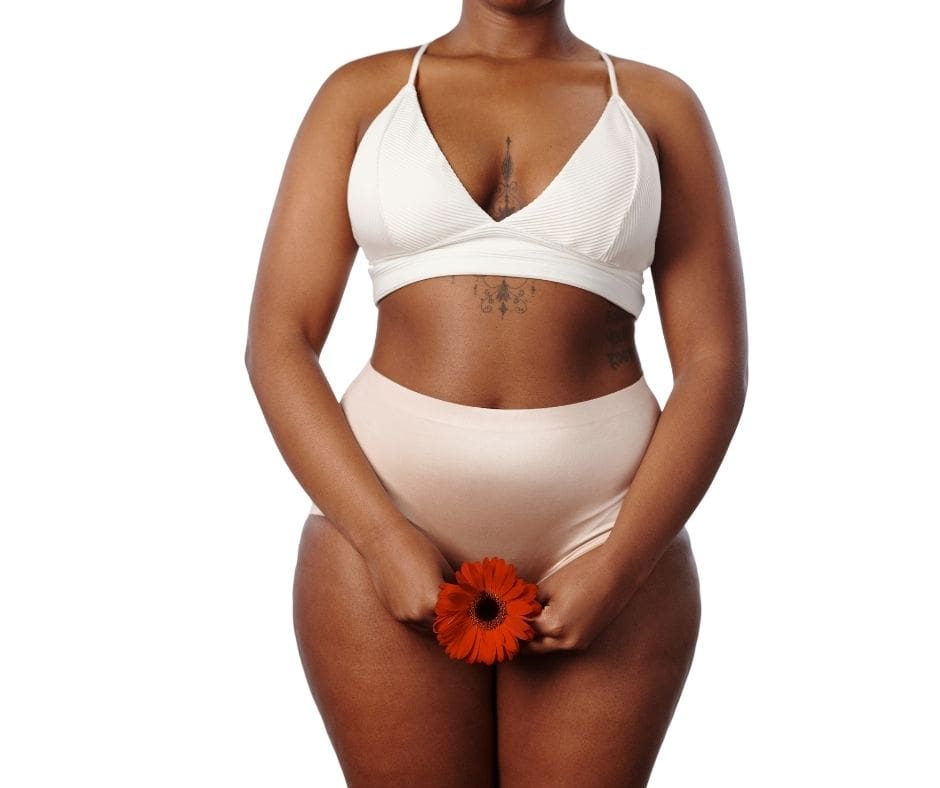 To find out what your partner likes, you could ask them, but if a direct conversation isn't your go-to strategy when it comes to sex, try watching them masturbate. Watching your partner masturbate (with consent) is hot and may lead to more than just a masturbation session. You'll see what areas of their labia they stroke and which side of their clitoris produces the most pleasure. You'll also see if they like clitoral stimulation and penetration or prefer to keep masturbation external.
Play Safe
When playing with a new or non-monogamous partner, you need to ensure safety to avoid STIs. Many sexually transmitted infections, including HPV and herpes, can transfer from your genitals to mouth. A dental dam is a plastic sheet placed over the vulva during oral sex. Like a condom, dental dams may slightly reduce sensation, but the safety and prevention of STDs are worth it.
Oral Sex
Is A Very Intimate Act
Since oral sex requires your partner to get a close-up view of your vulva, it can feel more intimate than even penetrative sex for many people. If you struggle with intimate connections, or if you're too worried about how your body looks to relax and enjoy oral sex, it may not be pleasurable for you. Many women even worry about how long it takes them to orgasm. All this worry can stop you from having the pleasure you deserve.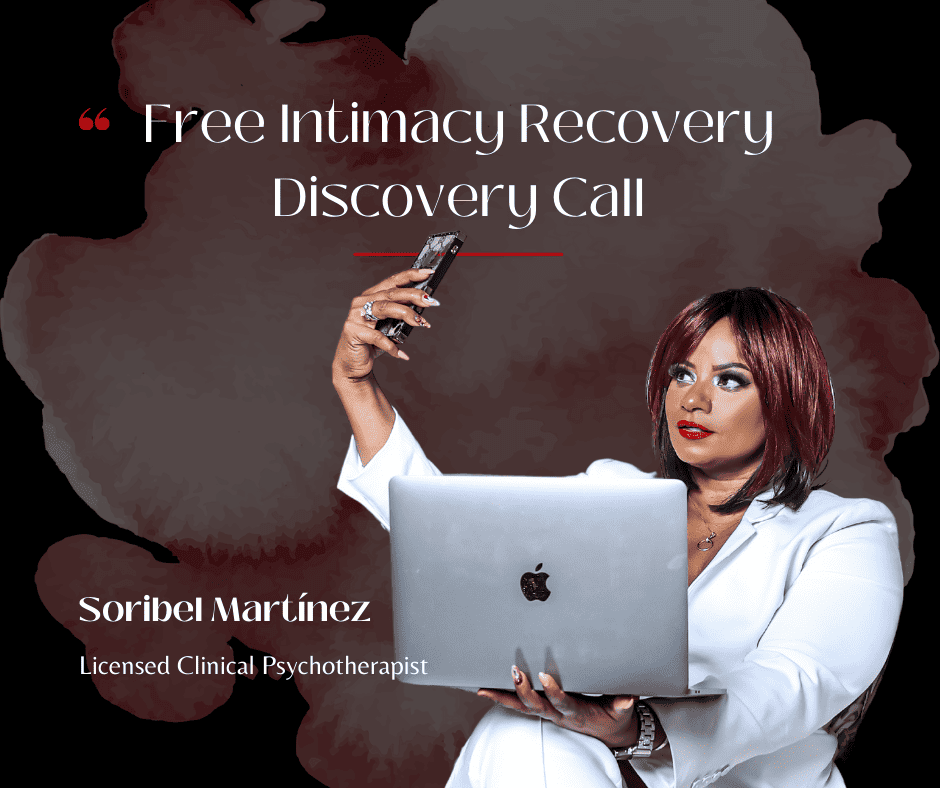 If trouble with intimacy or your relationship with your sexuality keeps you from enjoying oral sex and you're ready to stop missing out on toe-curling orgasms working with a sex therapist or coach may help. Schedule your FREE Intimacy Recovery Discovery Call today to talk with Soribel Martinez, LCSW, to express your concerns, clarify your sexual health goals, and make a plan to reconnect you with pleasure.
Our new Intimacy Recovery Guide will be available soon and FREE to a limited number of customers. Get on the waitlist to download your free Intimacy Recovery Guide by clicking here to start your path to deeper intimacy, stronger relationships, and hotter sex.