As girls grow into women, they receive a barrage of messages about how they should treat their sexuality. Unfortunately, most of those messages about self-pleasure are garbage that spent a week in the hot sun. They stink.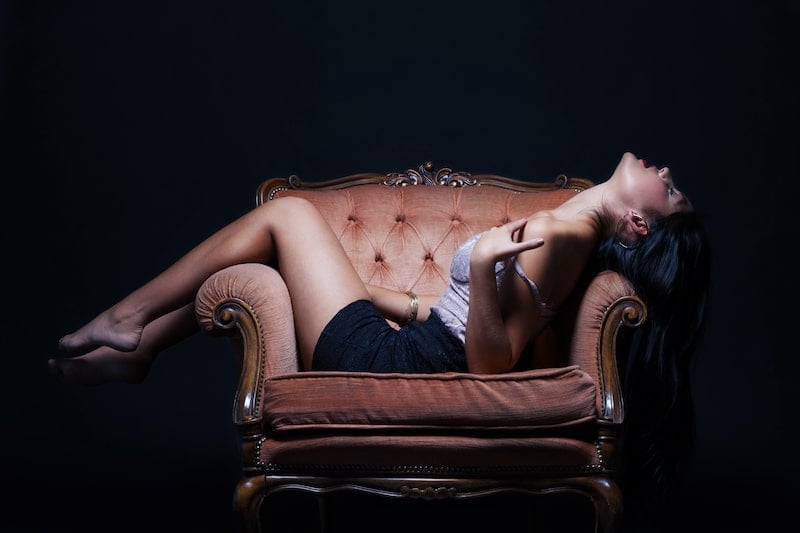 We hear from our parents that masturbating or even touching our vulvas is naughty. Religious leaders would have us believe that the only purpose of our genitals is the procreation of the species. That couldn't be further from the truth. Sure, those people may have meant well, but they were just suffering in a system of thought that had women suppressing their natural urges so they'd stay quiet and small.
We're done with all that noise now. It's time for women to embrace every beautiful piece of their beings, and that includes their sexual desire. If you need proof that your body is built for pleasure, look no further than your clitoris (seriously, get a mirror and look!). That tiny pleasure powerhouse contains over 8,000 nerve endings (twice as many as the head of a man's penis) and serves no purpose other than sexual arousal. Women have a whole body part dedicated to pleasure.
If you need some more motivation to add regular self-pleasure into your sex life, keep reading as I walk you through the realities of how often women masturbate, why women masturbate, and how masturbating improves women's health. I'll even give you a few tips to increase the pleasure of your masturbation routine.
Is it normal for women to masturbate?
Women like to masturbate. That's the short answer, but the reality, like anything, is a bit more nuanced. Many young people find their genitals and begin touching them because it feels good. Sometime during the adolescent years, women begin experimenting with self-pleasure in a sexual way. This sexual development is normal and healthy.
Normal development occurs when parents respond to early genital touching by naming body parts and reminding children that it's healthy and something to do in private. If parents shame children for early exploration, however, development may halt.
Masturbation is normal for people of any gender and in any age group. It is not more common for men than for women. People masturbate when they are single, in a relationship, and even if their partnered sex lives are fulfilling.
How often do women masturbate?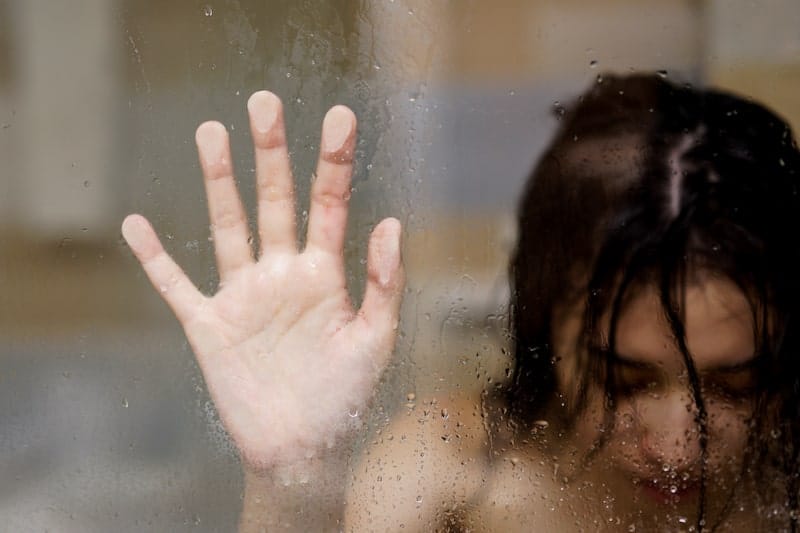 A 2019 study found that the majority of women report masturbating a few times a week. Women reported masturbating because they felt sexual desire, as a way to relieve stress, or just because it feels good.
Don't worry if you don't have the urge to masturbate quite so often. Like other sexual behaviors, there is no amount considered normal since everyone has a different sex drive. The way to decide if your masturbation habits are normal is to ask yourself if you're satisfied with them.
Rather than look externally, let's turn the focus inward to decide how often YOU should masturbate. Do you enjoy masturbating? Do you want to masturbate more often? Do you worry that you masturbate too often? Does masturbation result in pleasure and orgasms, or are you unable to get there?
Why do women masturbate?
Self-pleasure can result in orgasms, but sexual desire isn't the only reason women masturbate. Some women masturbate as a form of stress relief or to help themselves sleep.
How often women masturbate has nothing to do with how much sexual satisfaction they get from partnered sex activities. Women who masturbate actually report wanting partnered sex more often and having more orgasms.
Masturbation is a wonderful tool for navigating mismatched libidos in a relationship. It's common for women to want more sex than their partner, and self-love allows them to have as many orgasms as they want without adding pressure to the lower libido person.
Masturbation is good for your health
Women who use masturbation as a form of stress relief or to help them sleep are tapping into some of the health benefits of masturbation. We already know that masturbation is a safe sexual activity that carries no risk of unwanted pregnancy or STI's, but it can also improve your overall wellness.
Sexual pleasure releases endorphins that cause you to feel good and improve mental health by reducing stress and anxiety.
Chemicals released during masturbation, such as dopamine and oxytocin, can actually reduce pain.
Orgasms can help relieve menstrual cramps.
Masturbation promotes sleep.
Self-pleasure improves your body image.
In addition to these health benefits, masturbation can improve your partnered sex life.
You'll learn what sorts of touch you enjoy (and don't).
You'll discover new erogenous zones that you can share with your partner.
You'll become more comfortable with your body and more likely to share it with ease.
How to shake up your masturbation habits
Masturbation, just like partnered sex, benefits from variety and novelty. Women especially get bored having the same sex every time. Spicing up your masturbation routine can help you feel inspired to masturbate more often, leading to more pleasure and more orgasms! What's more, women who masturbate regularly orgasm during partnered sex more often as well. Here are a few ways to spice up your next solo sesh.
Introduce sex toys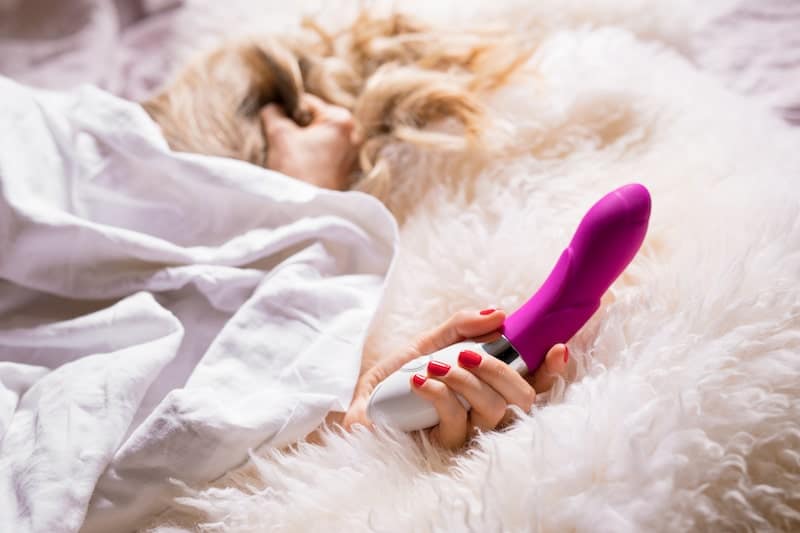 Vibrators are designed to hit just the right erogenous zones to ignite female pleasure spots. If you're introducing sex toys, be sure to use lubricant, and follow the cleaning instructions. If you're new to vibrators, you may want to try one that provides only external stimulation since most women need direct clitoral stimulation for orgasm.
A wand-style vibrator is a classic choice, as are bullet vibes that are small enough to hide in your palm. Don't let their size fool you – they're powerful enough to get the job done.
Suppose you're ready to try an internal vibrator. In that case, you can choose from a dildo style, a g-spot vibrator, or a rabbit vibrator that hits your internal and external pleasure spots simultaneously. Many sex toys come with a remote control or app control option so you can enjoy a hands-free solo session.
Change positions
If you always masturbate lying on your back with your knees bent, it's time to try something new. An easy option is to masturbate while lying on your stomach with a sex toy or your hand underneath you. You can even find sex toys that strap onto a pillow for hands-free exploration.
You may find that masturbating in front of a mirror stimulates you in different ways. You'll have an opportunity to watch how your vulva responds to the increase in blood flow as you become aroused. You may wind up falling even more deeply in love with your goddess body, which is just a bonus as far as I'm concerned.
If you enjoy partnered sex with you on top of your partner, why not straddle a toy or pillow, or try a suction cup dildo on a chair? Get as creative with your masturbation routine as you would with your partner – you deserve the effort.
Try erotic audio or pornography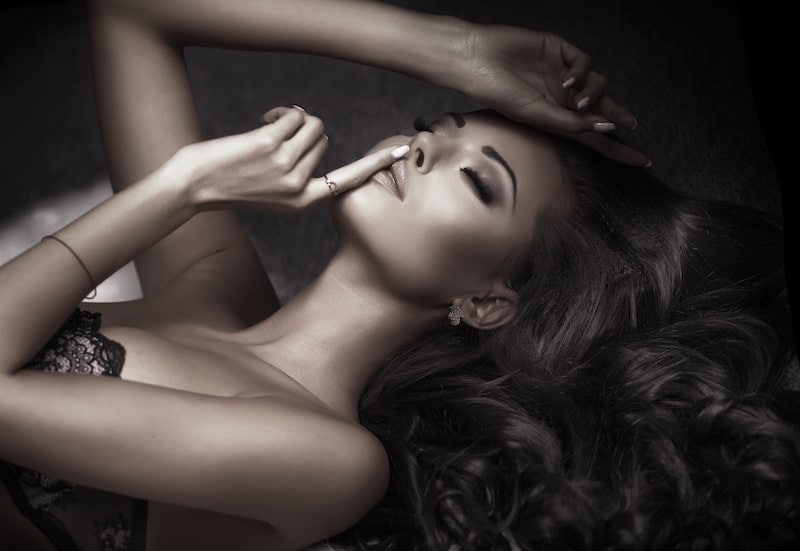 If you have trouble keeping your mind focused on pleasure during masturbation, you're not alone. Sexual desire starts in our brains and requires more accelerators than brakes. Things that accelerate your desire are things that please you – a hot bath, a glass of wine, a massage, scented candles, exercise.
Brakes are the things that cause you stress – arguing with your partner, trying to get your kids out of the house in the morning, a report due to your boss tomorrow. If your life has more brakes than accelerators, you may need help getting and staying in a state of desire and arousal.
Erotica and pornography can rescue you from having too many brakes. If you aren't into the typical porn found on Pornhub, try a site geared toward feminine desire and eroticism instead of performative sex. Lustery and Bellesa are great places to start searching for what gets your gears turning.
If watching people have sex isn't your jam, try reading or listening to erotica. Dipsea is an app that has erotic audio made by women for women. The idea is to think of erotica as guided sexual meditation to help keep you focused on the task (or toy) at hand.
Masturbate with your partner
Once you've figured out how you like to masturbate, consider sharing what you've learned about your body with your partner. Mutual masturbation is a beautiful way to share your sexual needs and increase sexual intimacy with your partner. You can take turns, or both masturbate at the same time.
If shame or guilt keeps you from enjoying your body, find help
As a sex therapist and coach, I help women overcome their limiting beliefs about sexuality and embrace their natural desires for pleasure. Your body was created to enjoy sex and orgasms, and you deserve to have as many as you want.
If you were raised to think that masturbation is wrong or dirty, or even if you just aren't sure where to begin on your journey of self-discovery, I can help. Let me guide you toward getting clarity on what's holding you back, defining what you want, and creating an action plan to get it.
If you're ready to enjoy the self-pleasure your body is made for, let's schedule a time to chat. If you work with me, you'll not only get one on one sessions but unlimited access to me for questions and concerns between sessions. If you'd like help figuring out how to have the intense orgasms of your dreams, reach out today to schedule your FREE Orgasm Accelerator Assessment.