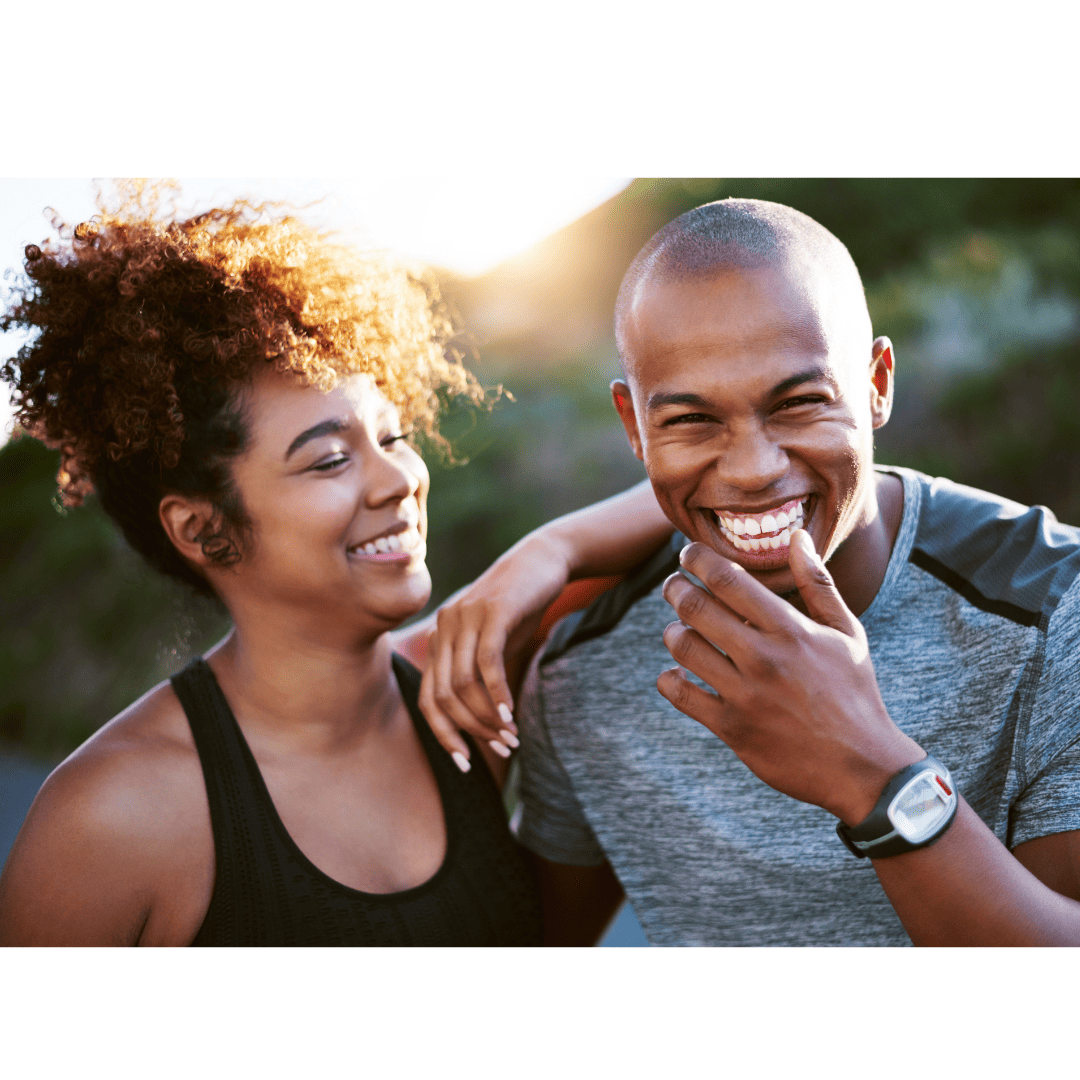 Healthy relationships require boundaries. Clear limits on your time, energy, and physical body protect your mental health, help you set realistic expectations in relationships, and improves your ability to focus on what matters. On the other hand, a lack of boundaries can increase your stress, lower your libido, and cause you to feel anxious and distracted.
Healthy boundaries can enhance your sex life because when you and your partner both know your limits, you can relax, avoid triggers, and embrace the sexual pleasure that is your birthright. This blog gives you all the information you need to set appropriate boundaries about your sex life. Now that you've experimented and explored your body, it's time to let your partner know how to get you off and what to avoid.
What Are Boundaries?
Boundaries are limits you set for yourself to guide your life and invite them to treat you. Boundaries are limits you set for yourself to show others how to be part of your life and how to treat you. Often people struggle with setting boundaries (or respecting boundaries set by others) because they think boundaries are designed to put up walls between people. In reality, boundaries make it easier to keep people in your life.
Having clear boundaries helps ensure everyone has realistic expectations for the relationship. Knowing what to expect from people makes interactions with romantic partners, co-workers, family, and friends more manageable and more rewarding.
There are three types of boundaries to consider setting in all of your relationships. This article focuses on sexual boundaries, but you can use these three categories to set boundaries in any type of relationship.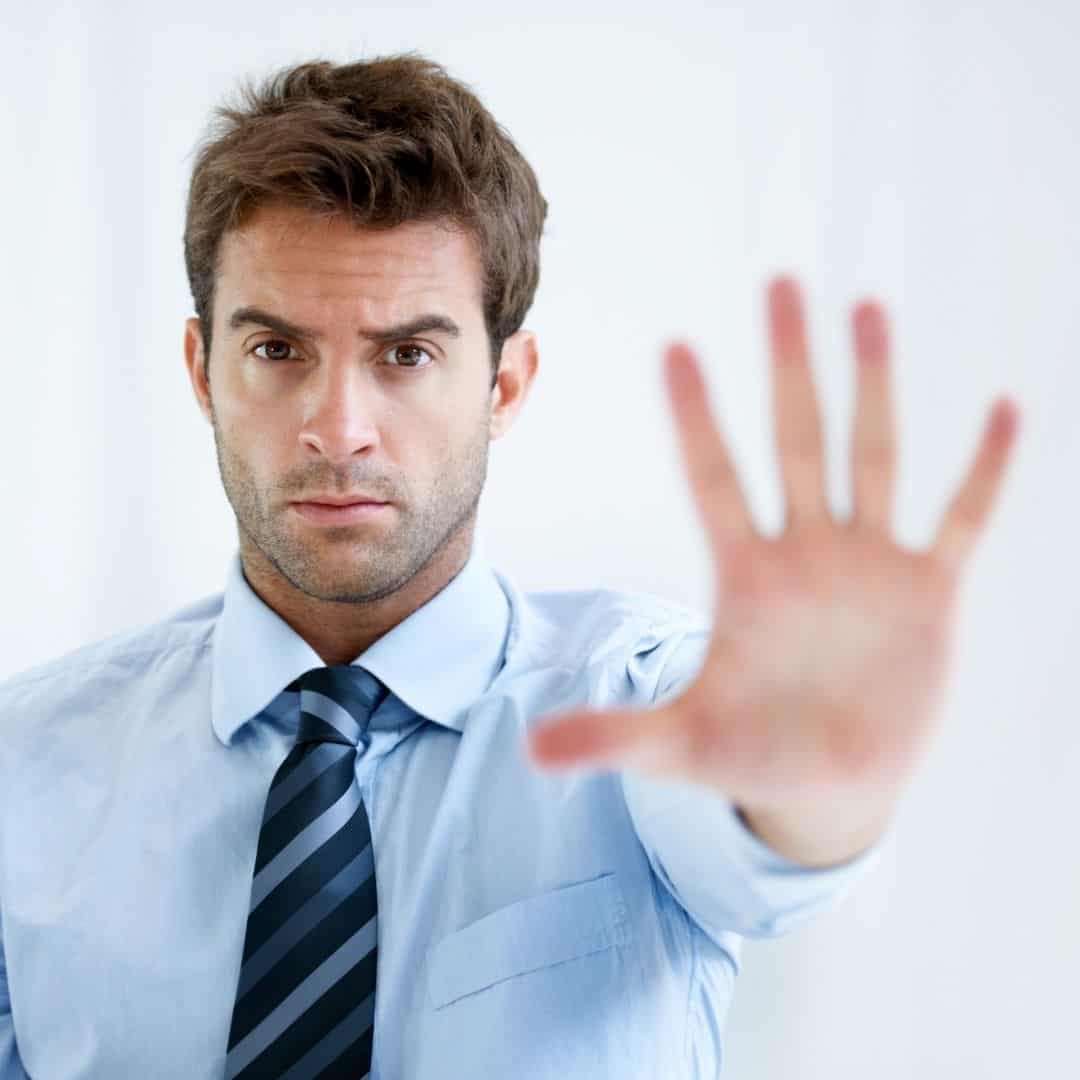 Personal boundaries

are boundaries about what you will and won't do with your time and energy. These boundaries help you say no when your boss adds another item to your already full plate or when your partner wants physical intimacy when you don't.

Physical boundaries

limit how, where, and when you want to be touched by others. In a sexual relationship, people have different needs for

personal space. Setting

clear boundaries

around your preferences will ensure your partner knows how and when they can approach you with physical affection.

Emotional boundaries

are boundaries you place on yourself. IT's the understanding that you're allowed to have the feelings you have and process them but that you don't have a responsibility to manage other people's feelings. If you turn your partner down for sex as kindly as possible and they still wind up hurt, you must remember their feelings aren't yours to process.

Emotional boundaries

protect your emotional and mental energy.
Why Are Boundaries Important in Your Sex Life?
Having the sex life you crave means identifying your sexual desires, embracing them, and asking for what you want from a partner. It also involves knowing what you don't like in bed and being able to say no. Whether your partner pitches anal sex, BDSM play, or oral sex, your response must keep your limits in mind. Sexual experimentation is fun, and trying new things can help you infuse variety into a long-term partnership. Knowing your own limits and sticking to them is a form of self-care.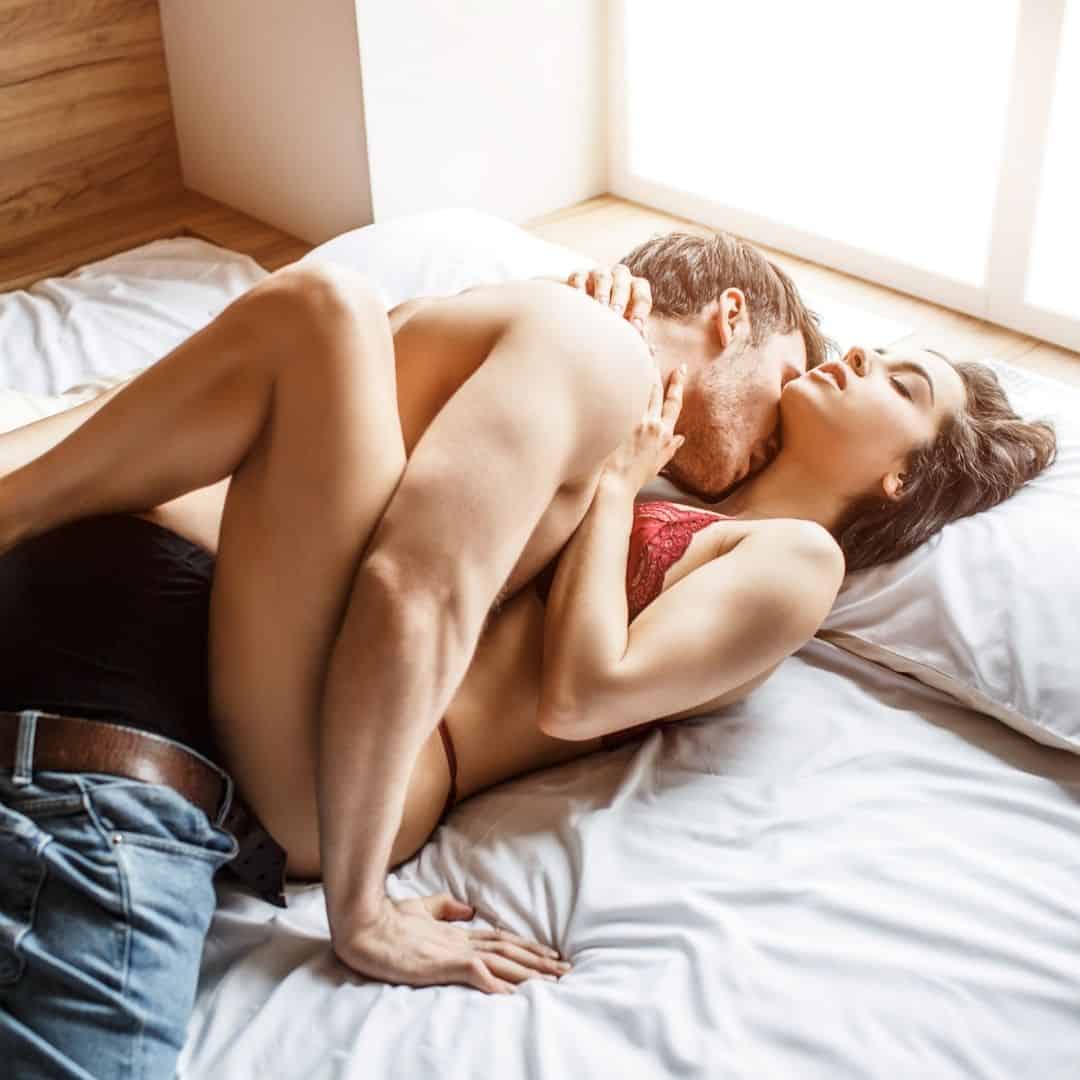 Setting and enforcing boundaries reduces codependency in relationships. Codependent behaviors involve giving up too much of yourself to please a partner or care for their needs. Limits help you maintain control of your life and ensure your relationship adds to your happiness rather than depleting it.
Boundaries can make your sex life hotter because when you know, it's easy to say no, you're more likely to say yes. If sex were an expectation or obligation instead of something you can freely give as you wish, you wouldn't enjoy it as much. Knowing your limits means you've experimented enough to know what you like and what you don't, and a person who knows what they want in bed is the sexiest thing we can imagine.
How Do you
Set Boundaries
With a Partner?
Many people have difficulty setting boundaries in romantic relationships because the stakes are high. Your partner may get angry about a boundary, and it may cause a change in the relationship. Setting boundaries will bring you closer, allowing you to know yourself better. Vulnerability, connection, and deeper intimacy sound great, so how does boundary-setting work?
Get to know yourself well. You'll have clear boundaries only if you take the time to learn what you do and don't want in your relationship. This means spending time listening to your intuition, reflecting on how a relationship or sexual experience makes you feel, and engaging in self-pleasure.
Phrase the boundary carefully. A boundary should be clear and specific. I don't want anal sex is a different boundary than I won't engage in anal penetration with a penis, but toys and digital stimulation are okay. Setting healthy, clear boundaries requires placing a firm line between what you will and will not do.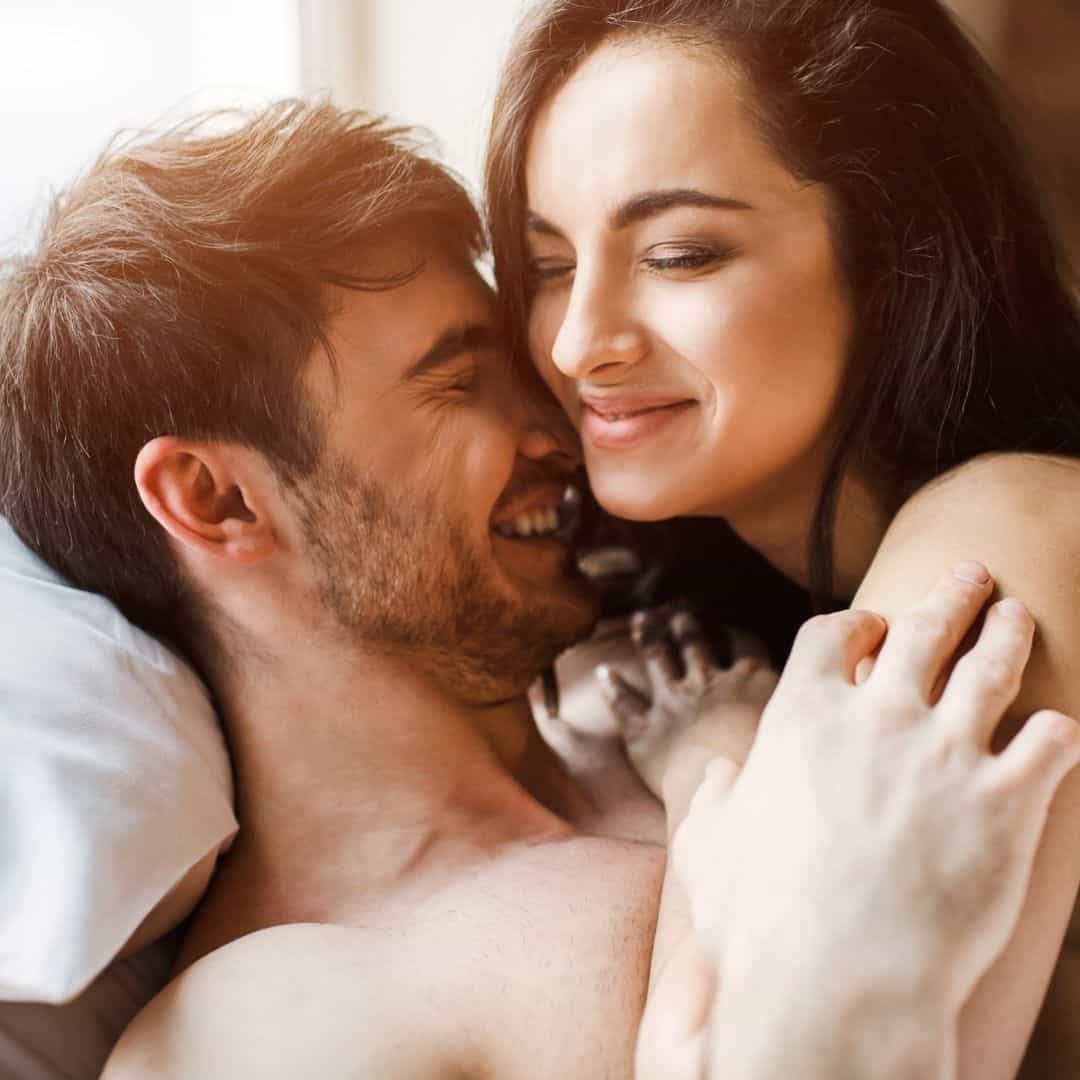 Asking your partner to paraphrase your boundary to ensure they understand and allowing them to ask questions is essential. Be wary, however, of any anger or intense adverse reaction to your boundary. Your partner's emotions about your boundary are theirs to handle, not yours.
When you set boundaries about your sex life, it enables you to fully relax into the moment because you trust that your partner will uphold the limits you place. Relaxing fully into the moment is the best way to ensure you have the intensely pleasurable experience you want.
What if Your Partner Violates a Boundary?
One of the most complex parts of establishing better boundaries in your life is deciding what to do if your partner violates them. It's best to decide on your recourse before a violation happens. For example, if you have sexual boundaries around choking, an appropriate reaction to a boundary violation is for all sexual contact to stop immediately. Tell your partner what you'll do about a breach when you mention the boundary initially. Then, if there's a violation, you and your partner will have clear expectations about how to move forward.
Setting Boundaries
Can Improve Every Area Of Your Life
Learning to set appropriate, clear boundaries in your sex life can also help you outside the bedroom. When you are comfortable setting boundaries with a partner, you will become more comfortable setting them with friends, family, co-workers, and even your boss.
Perhaps you'll start using boundaries to separate your work and home life, stop responding to your brother's texts during the workday and limit your phone conversation with your mother to outside work hours. Using boundaries in more than just romantic relationships allows you to maintain a laser focus on your present moment and current task. This will make you more productive and increase your earning potential. Having strong boundaries indicates a strong sense of self-worth which can improve your professional and personal relationships.
Get Help Setting Appropriate Boundaries
If you struggle with setting and enforcing clear boundaries in your romantic relationships or other areas of your life, getting help from a licensed therapist and sex coach can help. A trained coach can help you develop appropriate limits, learn how to communicate them clearly, and stick to your limits when someone attempts to violate them.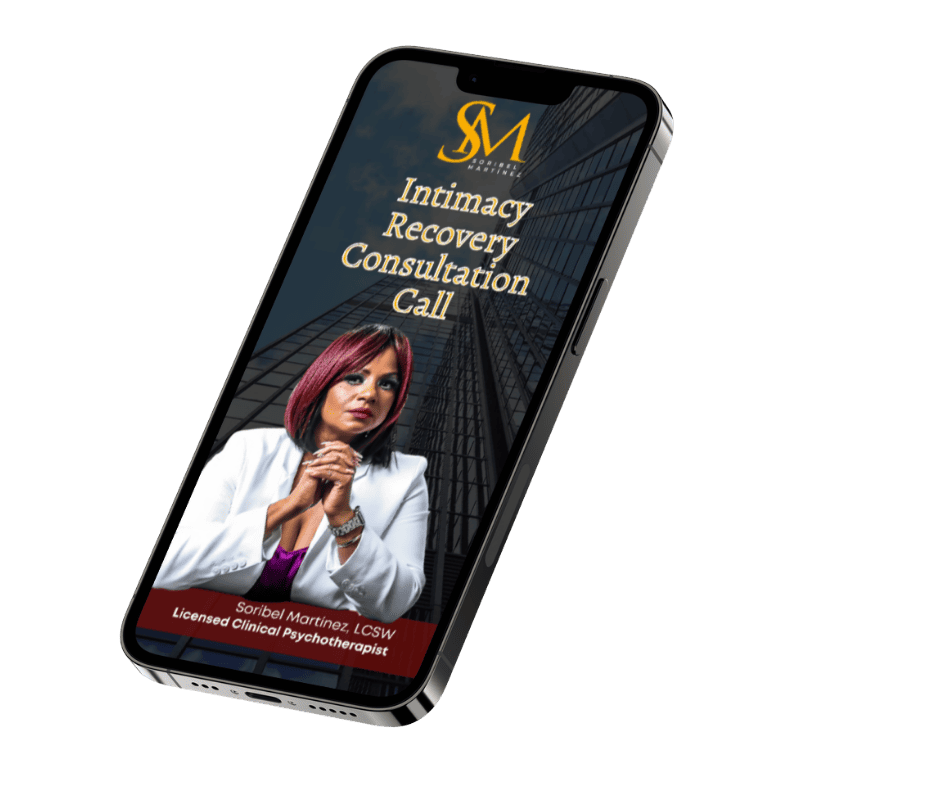 Soribel Martinez, LCSW, is a psychotherapist and sex coach with over 20 years of experience helping people figure out what they want out of life and finding ways to accomplish it. Reach out today to schedule a FREE intimacy Recovery Discovery Call. Soribel will ask questions, help you clarify your relationship goals, and give you professional recommendations to set healthy boundaries in your life.